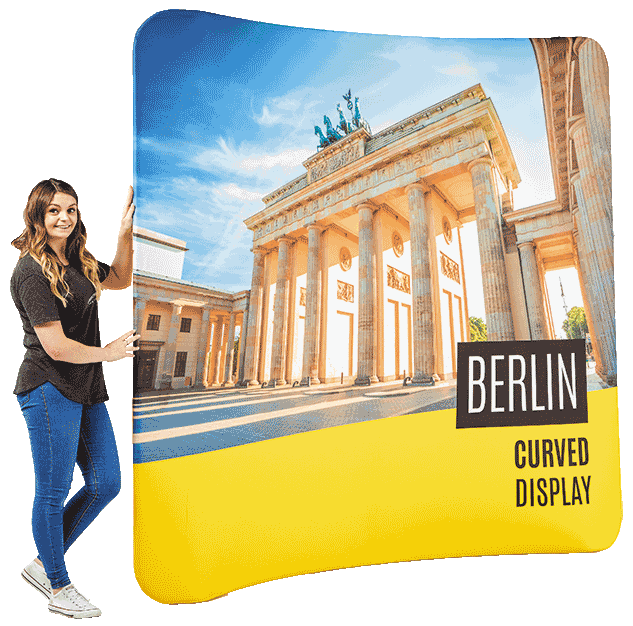 Fab fabrics the big way to display
Sometimes its not just what you say, it's how you look when you're saying it…
Discover the future of exhibition and display graphics.
High definition fabric stands are a great way to present your brand and make a lasting impression.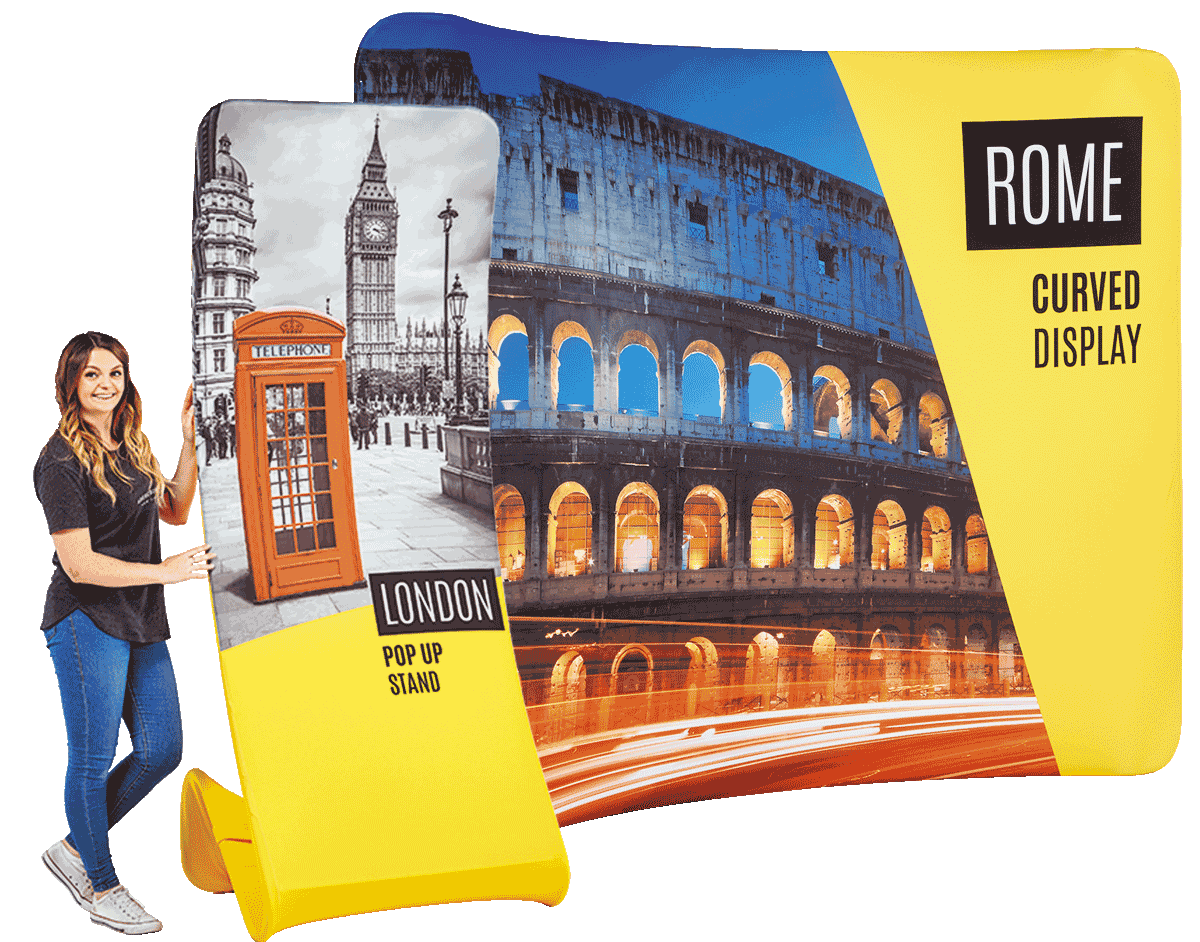 Stand out from the crowd
Our new exhibit range of light weight ink on fabric displays enable you to deliver your message with maximum impact for all types of indoor and outdoor events.
Our fab line up of ink on fabric display stands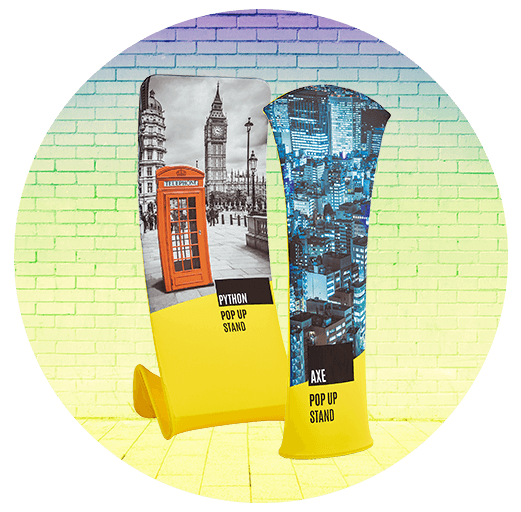 DISPLAY STANDS
Number one best sellers – lightweight, easy to transport and great for networking, signage or navigation.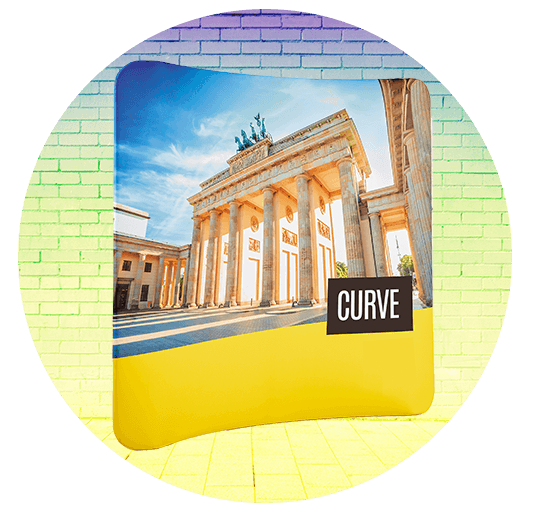 CURVED AND STRAIGHT BACKDROPS
Ready made for an exhibition stand, back-drop or room divider.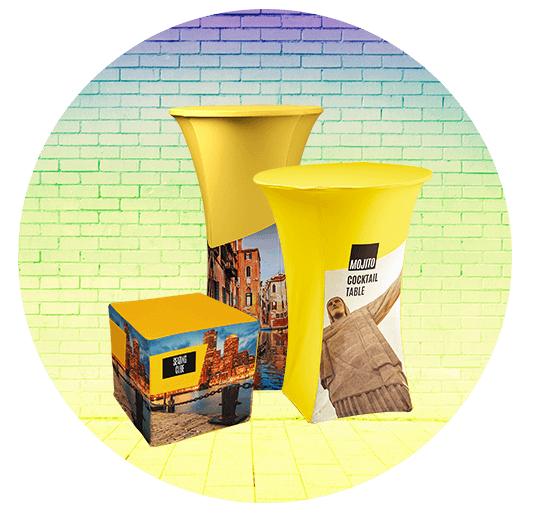 TABLES AND SEATING CUBES
Display tables and seating to add to your exhibition display.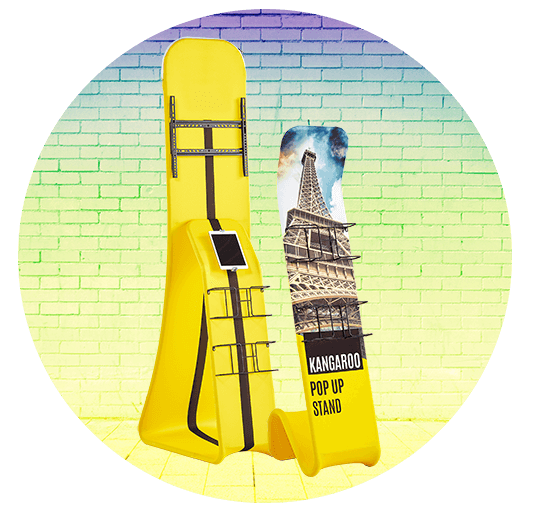 LITERATURE AND MEDIA STANDS
With baskets to display literature. Media and tablet stands to add a tablet and connect to a big screen.